Irish Wonder 2017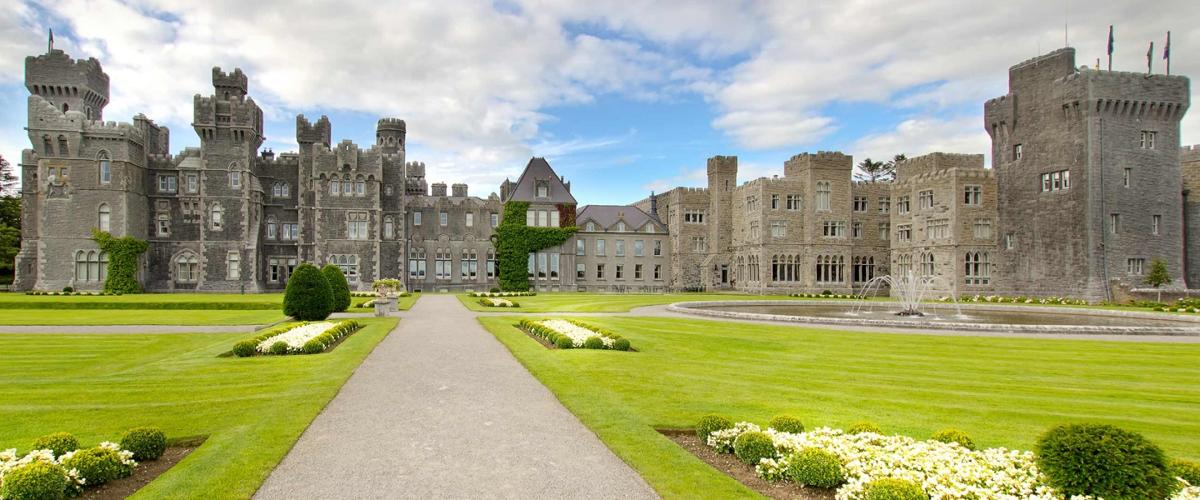 Ireland
$1185
Travel Itinerary
Departure Dates: Every Sunday from May 07 thru October 01, 2017
Welcome to Dublin. Relax after check-in. Later your Local Specialist takes you on a panoramic sightseeing tour, which includes views of Dublin Castle, Trinity College, St. Patrick's Cathedral and Phoenix Park. It's a great introduction to your Irish journey.
Hotel
Maldron Newlands Cross
View the ruins of the Cistercian Abbey at Boyle, dating back to the 12th century. Visit the pilgrimage town of Knock in County Mayo, where the Virgin Mary appeared to villagers in 1879. Dine tonight at your hotel in Ballina.
Meal(s)
Full Breakfast
Dinner
Travel across the border into Northern Ireland for a visit to the Belleek Pottery centre. Visit traditional weavers in the town of Donegal where you also view the 15th century castle. Stop at Drumcliffe to view the grave of renowned Irish poet W.B Yeats. See the harbour town of Mullgahmore, before returning to your hotel in Ballina.
Meal(s)
Full Breakfast
This morning travel via Westport and the beautiful region of Connemara to Galway on the banks of the Corrib River. View the cathedral, built on the site of the old prison and stroll around Eyre Square. Tonight why not join your Travel Director and companions for a medieval banquet in an Irish castle?
Meal(s)
Full Breakfast
Hotel
Travelodge Ennis Road
This morning drive to the western coast and the magnificent Cliffs of Moher. Bring the history of the cliffs to life with a visit to the 'Atlantic Edge' exhibition. Return to Shannon for free time exploring on your own or perhaps join your Travel Director for an Optional Experience to Bunratty Folk Park.
Meal(s)
Full Breakfast
Dinner
This morning in Limerick your orientation drive includes views of St. Mary's Cathedral and King John's Castle. Enjoy a scenic drive along the Dingle Peninsula. See the unspoilt and colourful villages and fishing harbours of Ireland's most westerly point. Later, arrive in the town of Tralee, famed for its annual 'Rose of Tralee' festival and beauty pageant before arriving at your hotel.
Meal(s)
Full Breakfast
Dinner
Visit Blarney Castle and don't forget to kiss the Blarney Stone and acquire the 'gift of the gab'. Arrive later in the capital, Dublin, for the final night of your holiday.
Meal(s)
Full Breakfast
Hotel
Citywest
Say farewell to your Travel Director and new-found friends as your memorable holiday in the Emerald Isle comes to an end. Transfers are available. Conditions apply.
Meal(s)
Full Breakfast
Sightseeing Highlights
Visit the famous pottery factory
Kiss the Blarney Stone during your visit of Blarney Castle and acquire the gift of the gab
View the Cistercian Abbey
View the stunning seascape from the cliffs and visit the Atlantic Edge exhibition in the eco-friendly Visitor Centre
Visit this picturesque area
Enjoy the beautiful countryside along the Dingle peninsula, Ireland's most westerly point
With your Local Specialist see St. Patrick's Cathedral, Phoenix Park, the glorious Georgian Squares, and Trinity College on your panoramic sightseeing tour
View Galway Cathedral and Eyre Square
Visit the pilgrimage town of Knock
View St. Mary's Cathedral and King John's Castle
Notes
Optional Experiences are subject to change. Your Travel Director will supply you with a final list of Optional Experiences available on your trip. Optional Experiences cannot be booked online; they can be purchased during your trip through your Travel Director.
Sligo
Luxurious River Shannon Cruise
Adult Price: €30.00The longest river in the British Isles, the River Shannon is immortalised in songs and legends. Come with us for a cruise on this majestic river, through the beautiful rolling countryside of counties Leitrim and Roscommon. You'll also enjoy refreshments on the luxurious Moon River Pleasure Cruiser.
Ballina
Fine Dining in a Stately Home
Adult Price: €55.00We'll travel by coach to an award-winning restaurant in a quirky, 19c neo-gothic manor house. Here you'll be served authentic locally-sourced food in an elegant setting.
Irish Traditions and Song
Adult Price: €27.00Tonight, you'll enjoy Irish hospitality in a cosy local pub. Experience the folk tradition and enjoy a drink while locals sing and play music for you.
Limerick
Adult Price: €69.00Enjoy a banquet and medieval entertainment in the great hall of the castle. The court jester will make an appearance, as will the castle's musicians and the ladies and gentlemen of the medieval court – giving you an evening you won't forget.
Bunratty Castle And Folk Park
Adult Price: €20.00Come on a visit to the 15th-century Bunratty Castle and admire its fine furnishings, antiques and paintings. You'll experience an Ireland of the past, as you wander through the folk park with its thatched cottages and smoky turf fires. In the village, we'll have free time to explore the quaint shops and relax in the local tea room.
Dublin
Adult Price: €45.00Come to one of Dublin's most locally-loved restaurant-pubs. You'll enjoy dinner and charming hospitality that this part of the world is renowned for.
Dublin Dinner and Cabaret
Adult Price: €71.00Enjoy an evening of fine food and non-stop fun as Ireland's history unfolds in a cabaret of comedy, song and dance. The cast will have you tapping your toes and joining in the show, all in the spirit of Irish humour. And you'll even be served an Irish coffee to round off your dinner.
Disclaimer
- These prices are correct at the time of the itinerary going live, however are subject to confirmation at the time of booking.
- All tour information is correct at time of tours going live, however is subject to change, please confirm all details at time of booking.
- For full terms and conditions, please contact our sales team.
- International airfare is not included